Our ambitions
Over the next few years, we will establish and operate 30 hydrogen stations
Emission requirements in the transport sector are becoming increasingly strict, thus increasing the need for zero-emission solutions. Hydrogen is a good solution for vehicles that have to drive far and long, without the possibility of long-lasting charging stops. Therefore, the need for hydrogen stations will be significant, and Hynion wants to collaborate with the early users to build an efficient station network.

Today, we run Scandinavia's busiest hydrogen station. It is located in Høvik, just outside Oslo, and serves a large fleet of passenger cars. During the first half of the year, there will be two more operational stations in Hynion's network: Gothenburg and Porsgrunn.

In 2022, we will have eight hydrogen stations in connection with major cities in Norway and Sweden. In the following years, the goal is to establish a network with approximately 30 hydrogen stations in Scandinavia and Northern Europe. Where and when this happens depends on the users' need for hydrogen at the various locations.

Towards the end of the decade, we envisage significant growth and a much more extensive network of hydrogen stations in Europe, where Hynion is one of the leading players in this segment.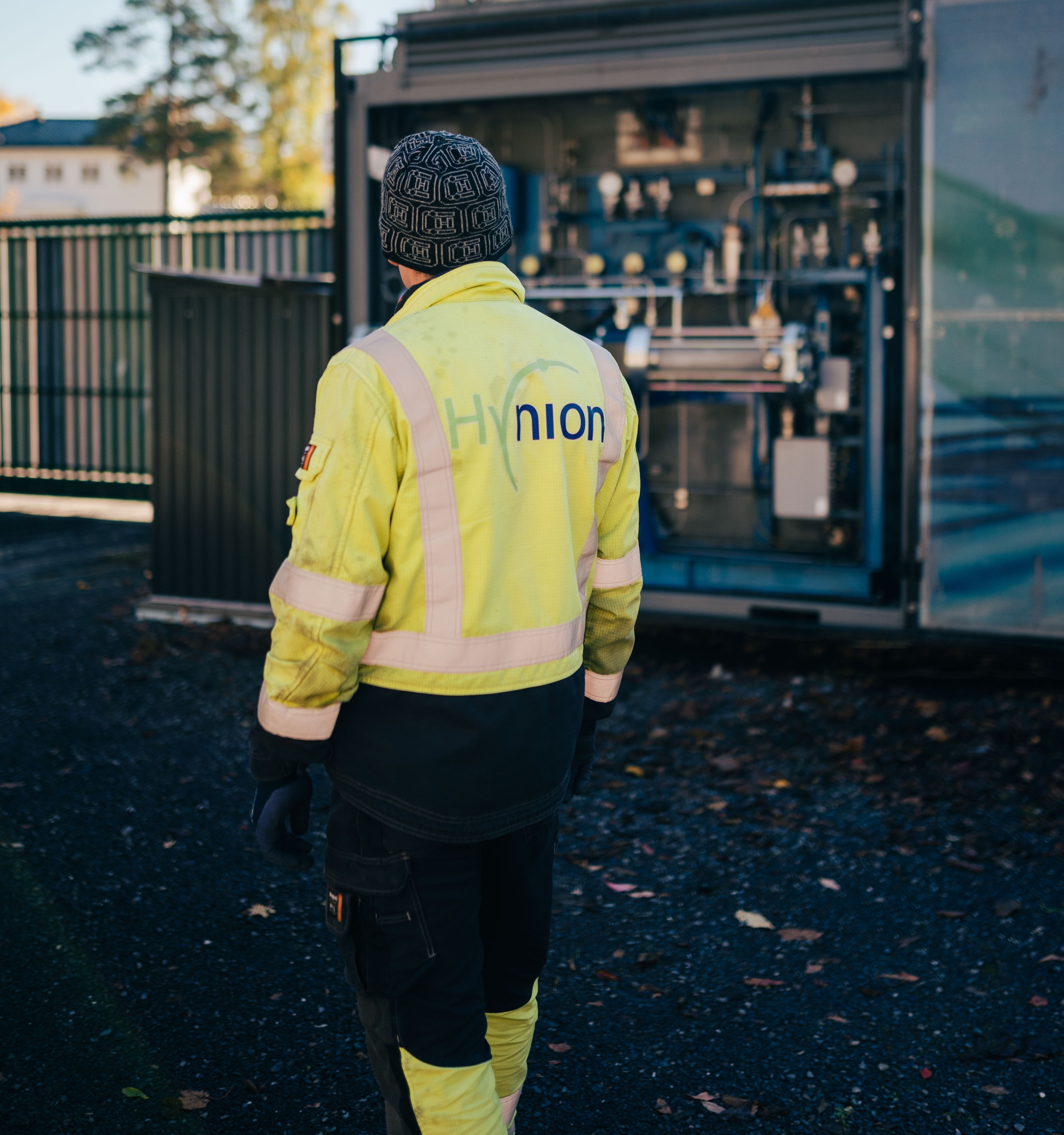 3 hydrogen stations

Høvik, Porsgrunn and Gothenburg

2020

8 hydrogen stations

Norway and Sweden

2022

30 hydrogen stations

Europe

2022

100+ hydrogen stations

Europe

2030